Try These 8 Interior Design Trends For 2021
by RJ Living | April 6, 2021
As more and more people are staying home, interiors are taking the spotlight in creating a functional, stylish and comfortable place that's also a reflection of oneself. Who would've thought we'd be doing our work, hobbies, school, etc. all at home? As we navigate these new times, our homes are also part of this journey with furniture trends that evolve and adapt to the spaces we live in.
If you're looking to change up your space this 2021, be it a full renovation or an impactful refresh, we've rounded up some of the interior design ideas and furniture trends this year to guide you into creating a sanctuary that'll make you smile.
Cheerful Interiors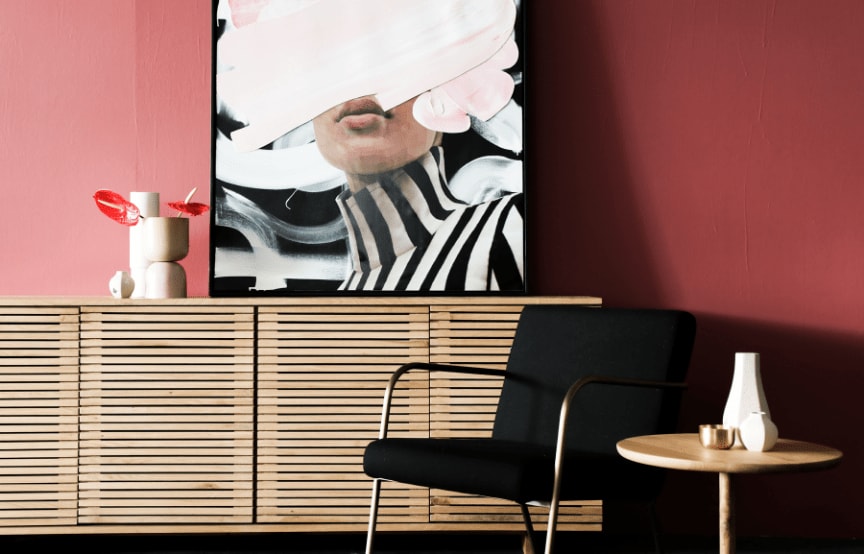 What makes you smile in your home? With the pandemic globally affecting our lives, we turn into our homes as our happy place. This year brings about interiors that give a feeling of brightness and joy through the latest interior design colour trends. See bold colours in homewares, patterns in wall prints and surprising colour combinations. From peachy earth tones to Fuschia pinks, Pantone colour of the year's Illuminating yellow and nature's shades of green won't just be accents but will take centre stage in a living room. These colours will ultimately depict a fun and festive atmosphere, every day.
Indoor Greenery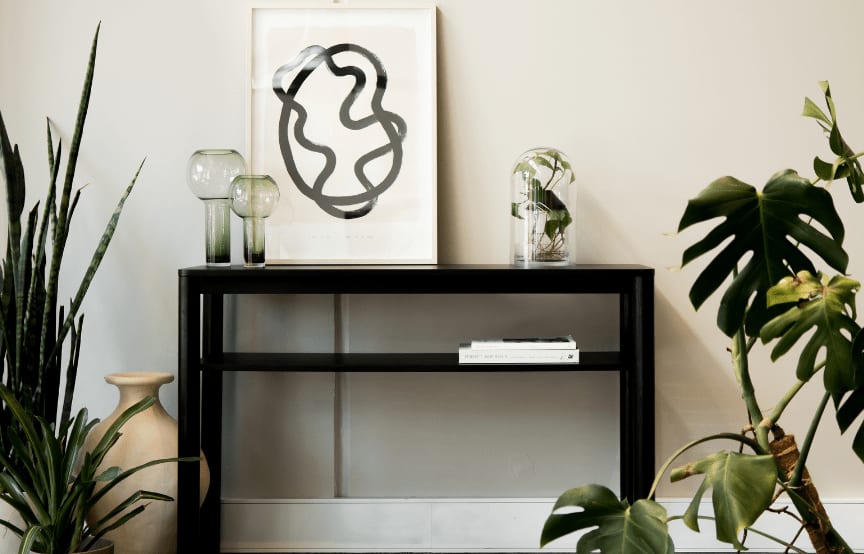 Bringing the outside in, plants are scientifically proven to reduce anxiety, increase creativity and reduce stress levels. Not only do they look good, but they also add life to any interior and serve as home accents too! For apartment interior design ideas, we'll see more plants in pretty pots and planters in open shelving. Put them in your bedroom or dining room, oversized leaves and indoor trees are also a trend, bringing more greenery all over your home.
Organic Shapes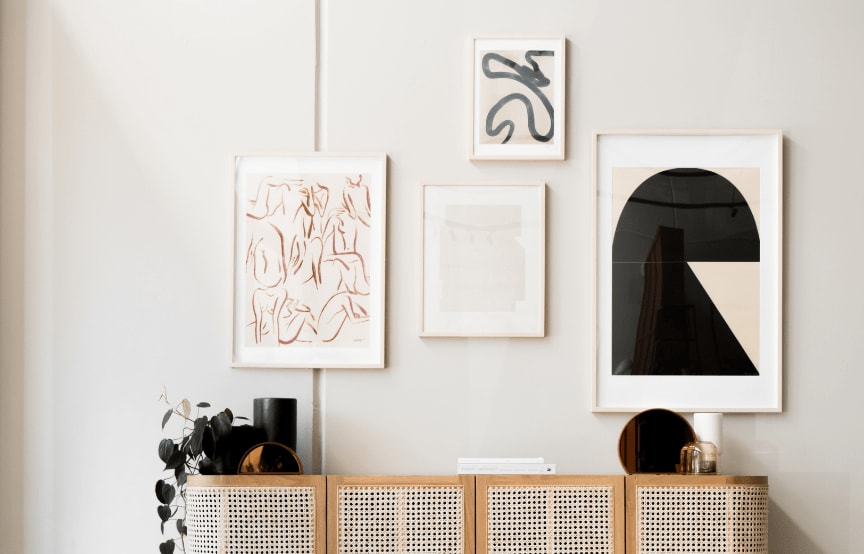 Flowing imperfectly into curves and lines, we're going to see more organic shapes into the trends this year, especially in homewares. From rugs, vases and wall art pieces, organic shapes are often mimicking nature's flora and fauna, animals, places or rocks. Interior design ideas for the bedroom include these organic shapes in bright colours and help soften the harsh lines of a room - creating a calming atmosphere throughout.
Sustainability
More and more consumers are now more conscious about the items they purchase, even in furniture and homewares. As more people now are environmentally conscious, Interest in manufacturing processes, material sources and well-made pieces like solid wood furniture that are built to last will be the trend. Items made sustainably and locally are great investment pieces as they're made with the earth in mind.
Warm and Cosy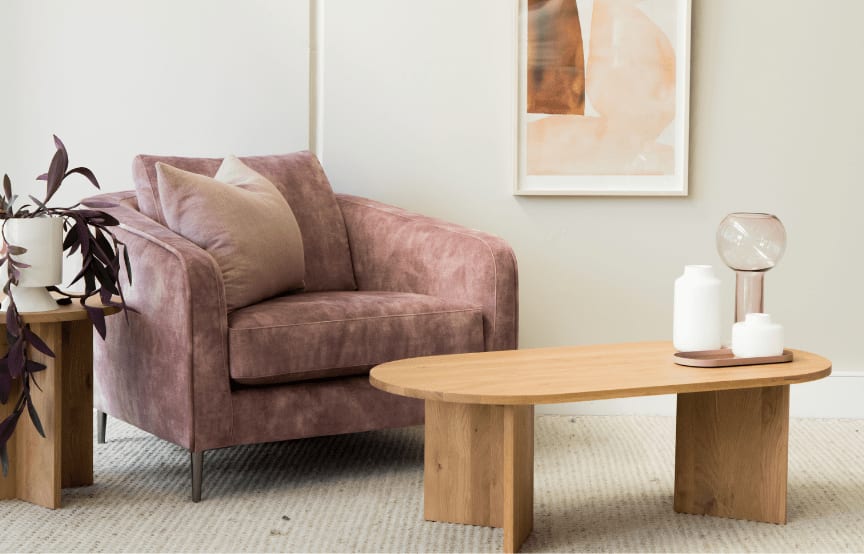 There's always time to snuggle up and get cosy - especially in your home. Interior design ideas for the living room would be lush sofas, throws and cushions in fabrics like linen and wool to create the perfect nook to take a nap or read a good book. Lounge all day in your pyjamas with thick throws in voluminous, comfortable sofas that take cosy to another level. Best seen on neotenic design, this type of furniture piece are all about rounded edges and the exaggeration of curves. They certainly look fun to lounge on!
Earthy Shades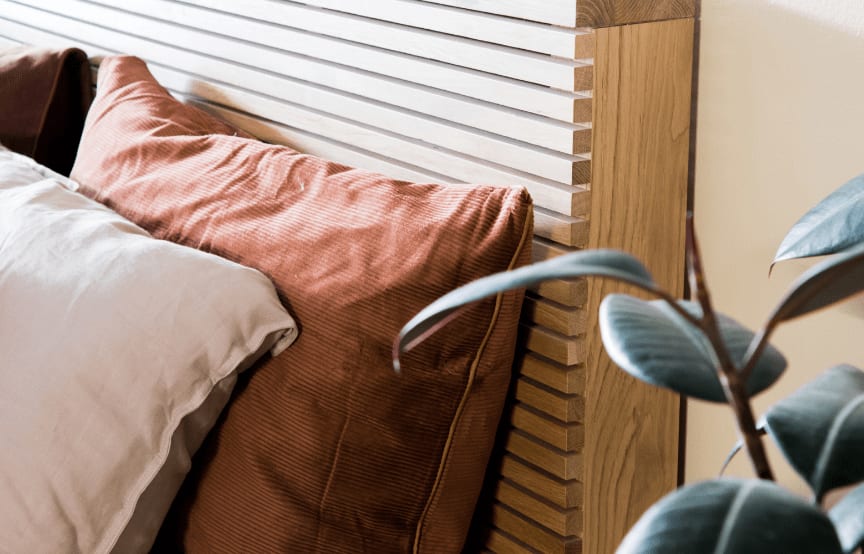 Tieing in with the warm and cosy comes colour palettes that are grounded on earthy shades. A bid to let nature in, we love the subdued colours in rust oranges, warm greens, natural browns and deep reds that not only add punch to a room, bit also creates a welcoming atmosphere that elevates a space.
Purposeful Rooms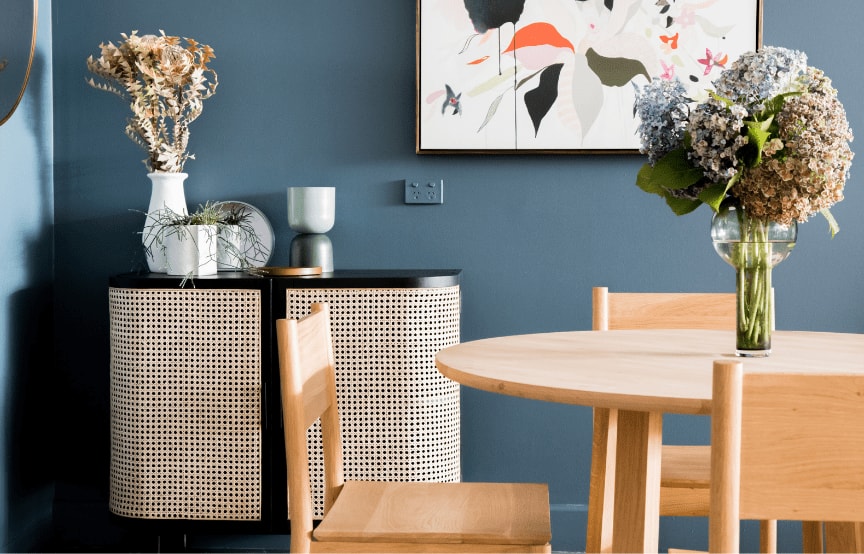 This year it's all about being in a space that's used and enjoyed by everyone in the home. Spaces and pieces that everyone uses and enjoys take the spotlight over accent items. The biggest trend for this year is to create purposeful spaces that you'll get to enjoy and love daily. Be it a home office or a journaling nook, or some outdoor furniture to enjoy the weather.
More and more people will be looking into the details of their homes and investing the time and money to create spaces that really matter to them. From vases and cushions to larger pieces like beds and sideboards, it will be all about creating a home for you and your family to enjoy.
Cloffice Goals
With more purposeful rooms as a trend, it's no wonder that there's a resurgence of the "cloffice". A closet and office combined, many of us needed a space to work in smaller spaces that we live in. In essence, the office is a setup that requires a desk, office chair and some storage that easily fits inside a closet in the hallway or bedroom. As people looked for ways to maximise the homes they were in while working remotely, cloffice surged in search volumes across many platforms like Pinterest.
We hope that this gives you an outlook as to the direction of interiors this year and inspire you to refresh and rethink your space to create a home that's both functional and joyful.