2021 Highlights: The Year's Top Products
by Nikki | December 23, 2021
2021 was a whirlwind year but one thing remained constant: our homes have become our sanctuaries throughout everything the world has thrown at us and will continue to do so. The past two years have forced us to take a step back and reevaluate our lives, and naturally, what a lot of us found is that our homes are our personal safe-havens.
We delved into renovating, redecorating, reorganizing - all to create a space we love coming home to. Echoing this, in 2021 we released new dining pieces, more sofas, expanded on our rattan offerings, and even added tableware with the goal of bringing your space to life every day.
For our highlights, we've rounded up the items you've been loving in the year across our furniture categories. Read on for the top products of 2021!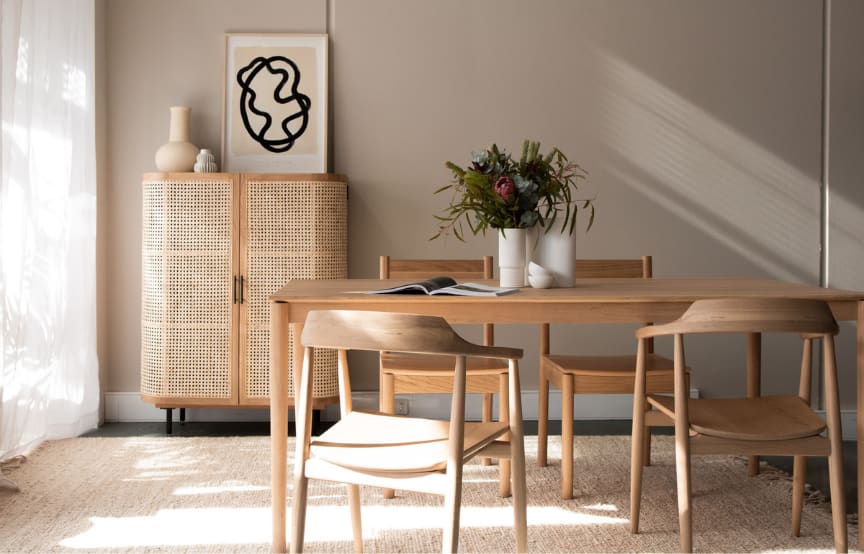 Dining
Profile Dining Chair
Creating a comfortable cocoon for meal times - its curved backrest gently transitions to armrests. You've loved that the Profile comes in black, Oak, black leather and tan leather!
Gather Dining Table
Sharing a meal together strengthens bonds and creates wonderful memories together. The Gather's generous tabletop and quality craftsmanship made it a standout.
Embrace Rattan Sideboard 180cm - Black
Ample storage and a standout design, the Embrace Rattan Sideboard fits all your tableware and can also serve as a hiding place for treats and snacks!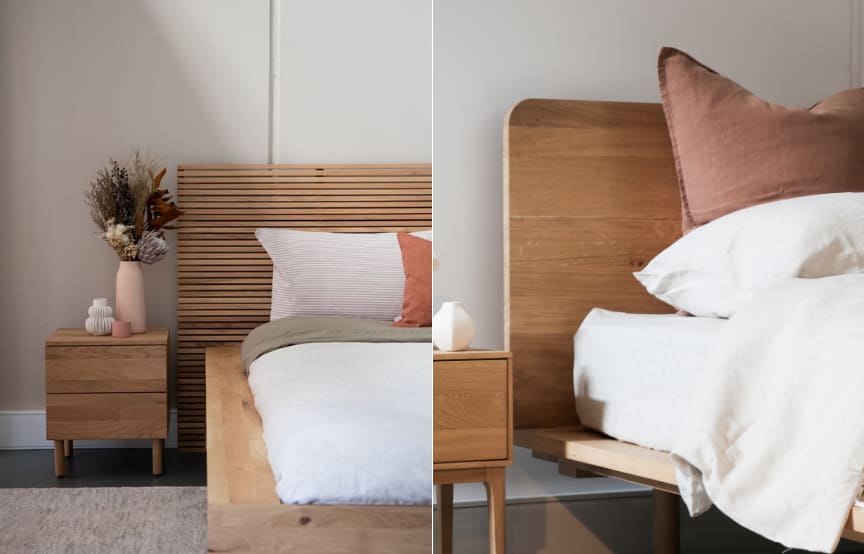 Bedroom
Harmony Bedside Table
The Harmony's generous storage and classic design work in so many bedrooms - plus its sleek push drawer mechanism are effortless!
Serene Bed
Just like its namesake, the Serene bed evokes tranquility and restful slumber. In fact, the Serene bed's reviews often say that it creates an illusion of floating and its rounded corners give a cool and relaxed aesthetic.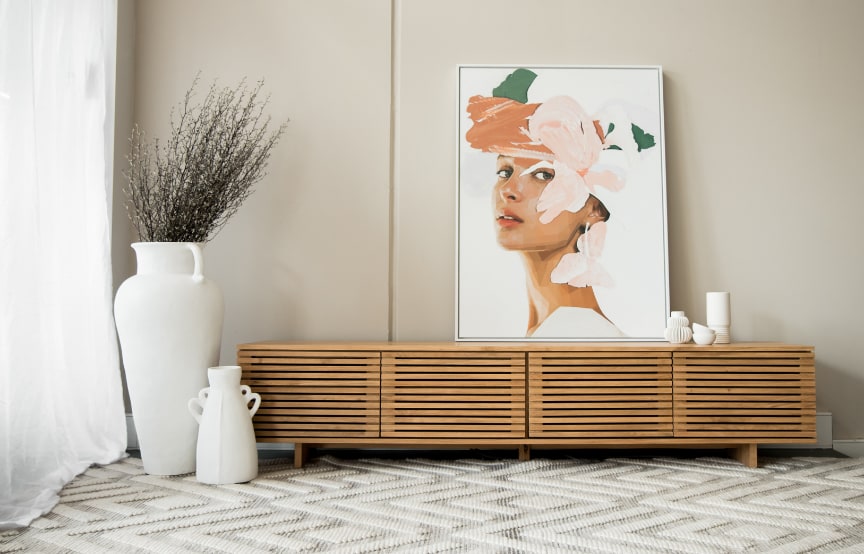 Living
Linear Entertainment Unit
Inspired by the weatherboard homes along the Australian coastline, the Linear Entertainment invites you to slow down. Customers have been loving its modern and sleek design in solid wood, and the ability to use remotes and AV hardware through the slatted doors.
Edge Coffee Table - Oak
The Edge Coffee Table has customers thrilled and loves that it comes assembled. Its L-shaped legs give a contemporary feel to an elegant design.
Light Wall Shelf 70cm - Oak
Creating an illusion of floating, the Light Wall Shelf creates gallery shelves in a minimalist yet spacious way.