A Colour Story: Città's Spring Summer 2021 Collection
by Nikki | October 22, 2021
Colour can play an important role in creating moods and conveying emotions and the team at Città used this as inspiration for their Spring Summer 2021 collection.
Inspired by colour and the role it plays in our everyday lives, Città's in-house textile designers Imogen Tunnicliffe and Sophie Clapson were curious in translating the emotive response colour evokes to textiles.
If you're looking to spruce up your home this season, Città's new collection features playful tones reminiscent of paintings on canvas and sunsets at the beach. New designs such as the Thea & Firth were even originally hand-painted by Tunnicliffe, using gouache paint.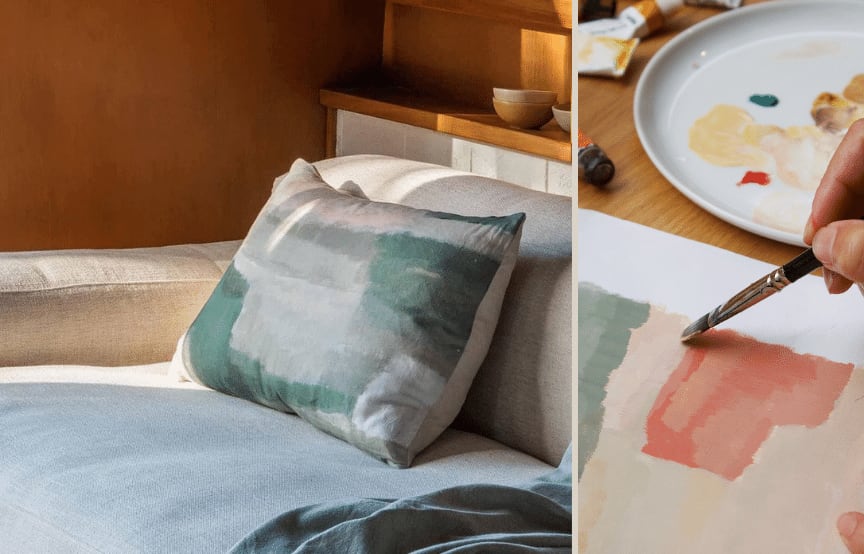 Bold hues are complemented with subtle colour, revealing a dynamic balance when shades are limited. The designs expose the variation and potential of tone, mass, combination, and composition.
Masterfully woven into top of the line textiles, the colour patterns result in united, yet unexpected designs.
Lounge in style with fluffy cushions and throws from Città while uplifting the look and feel of your home. Discover Città's Spring Summer Collection here.