Heavenly Halo Vases from Marmoset Found
by Nikki | November 30, 2021
While the big furniture pieces in your home play the leading roles, it's the supporting characters that complete the home. Homewares such as vases, rugs, cushions add a personal touch to any space.
Established in 2012, Marmoset Found locally designs and curates collections of homewares. One of their latest releases is the Halo Vase - seemingly floating rings or halos are handmade into an eye-catching piece that's designed in Australia and made by artisans worldwide.
We chatted with the team at Marmoset Found and found out the inspiration behind the design and what we can look forward to!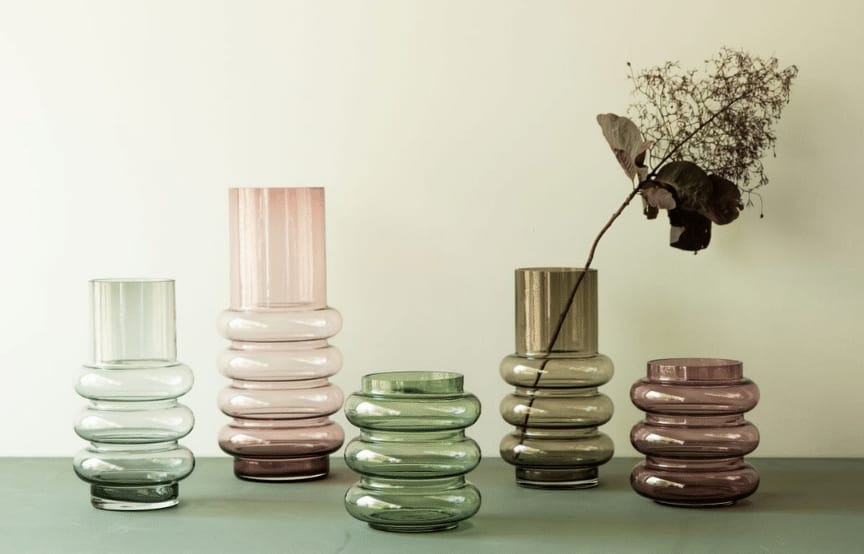 What do you love about the Halo vases?
The Halo vase is made from quite thick glass so it is a really solid piece - not at all flimsy! The colours are subtle but give just enough hue to bring interest to your setting. Pair two different colours and different heights together for a beautiful look.
What was the inspiration behind their design?
Yes, always! Our bestselling Haus ceramic vase was the inspiration for the Halo glass collection. Both have the same distinctive rings incorporated into the design.
Any exciting releases you can share with us?
We have a new beautiful glass collection to launch early next year which will sit alongside the Halo vases perfectly! You will find these in the same colours too - cherry, green, smoke and storm. In addition, we have quite a few new ceramic ranges to introduce. It will be a big year for new pieces so stay tuned!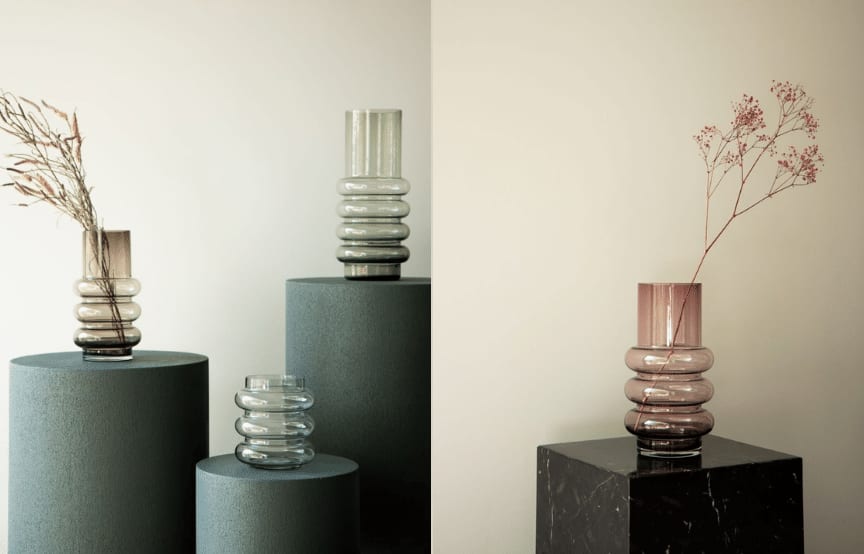 Seasonally Inspired Colours
Designed to last a lifetime, the earthy hues of the Halo vases are fit for any home, in any season. The Storm and Smoke colours are perfect as accents to brighter hues, while the Cherry and Green colour are great accents to a neutral home. Pair two colours together just as the Marmoset Found team suggested!
Homewares For the Australian Lifestyle
RJ Living offers homewares that fit a modern and relaxed home. Adding accents, focal points and conversation pieces, our homewares also add touches of cosy and personality. Visit our homewares and more Marmoset Found vases here.