Inspired by Nature: Tulip Lounge Chair
by Nikki | December 10, 2021
Lounge Chairs need to tick a lot of boxes. They need to be effortlessly comfy for curling up in and reading a book, they need to look the part, and they need to be durable. The Tulip armchair ticks all the boxes and more, offering a luxe lounging piece available in a stunning set of fabrics.
Designed by the award-winning Grado, Tulip Lounge Chair's designer Mia Yu believes that to design is to build an ideal relationship between humans and objects. Here she talks about The Tulip's design process, inspiration and must-have for the living room.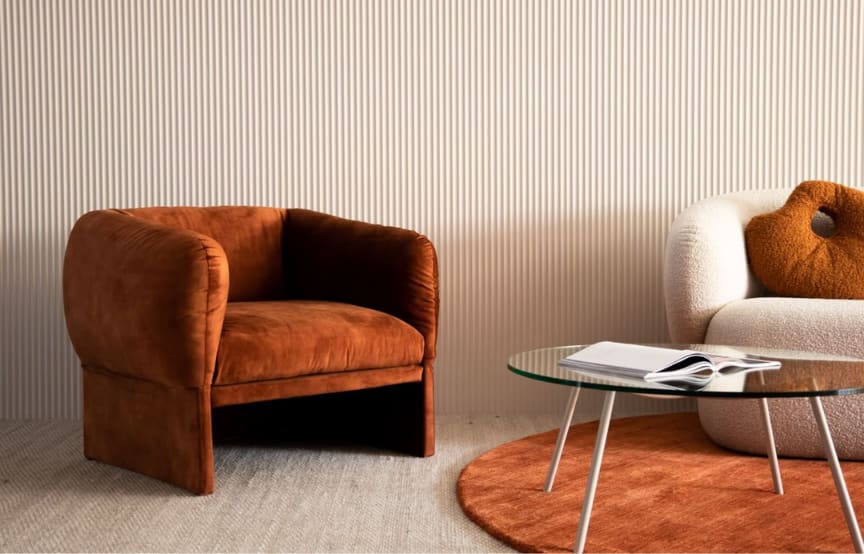 RJ: Hi Mia! What's the inspiration behind the Tulip Lounge Chair?
Mia: The Tulip lounge chair is inspired by the elegant arc of tulip petals and the refined way the petals are wrapped around each other to make the whole flower. So that people can be warmly wrapped by the softness of nature.
RJ: What is the process like in designing for Grado?
Mia: The product design process usually involves preliminary research to analyse the pain points of users when using furniture. Then through multiple sample adjustments of the product, we would gradually achieve our vision.
After that, the product will be tested online, and the feedback from users during actual use will be taken into consideration for updating and improving the products.
RJ: Where do you usually get your inspiration from?
Mia: I like observing the surrounding environment and bunches of beautiful flowers. Delicious food can also give me inspiration!
RJ: What's your must-have item in the living room?
Mia: The indispensable furniture for me in the living space should be the lounge chair. It's perfect across the living room, bedroom, study, cloakroom, or balcony.
Lounge Effortlessly with the Tulip Lounge Chair
Recreate a warm, hugging feeling with the Tulip Lounge Chair and add a touch of elegance to your living room with its luxe red velvet and rich cream boucle.