Unwind with the Nomi and Island Sofa
by Nikki | December 16, 2021
Our homes are our sanctuary, where we eat, sleep, relax and just be ourselves. So take it easy and relax for a little while. We're introducing you to the Nomi Sofa and Island Sofa, your partners in unwinding.
We chatted with Grado's Mia Yu, the designer behind both of these sofas, about the inspiration and design process for the Nomi and Island, as well as what's coming next for Grado's sofa range.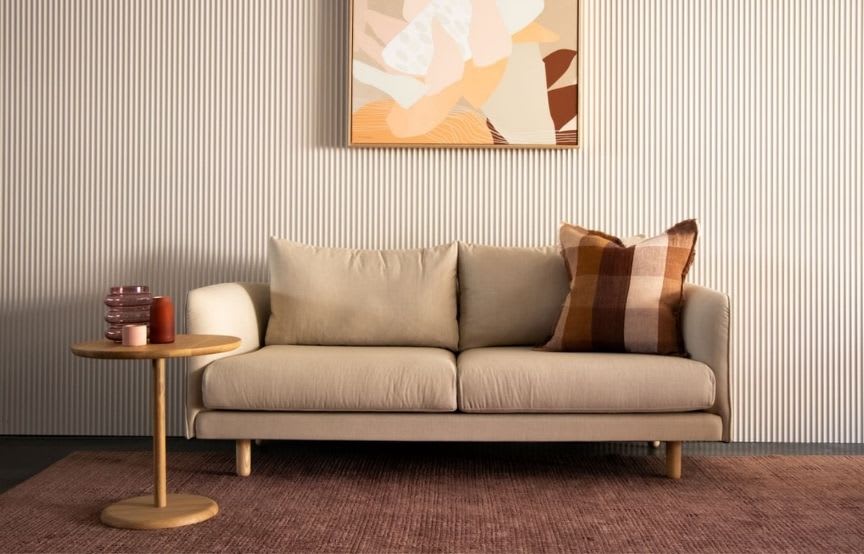 RJ: You designed both the Nomi and Island sofa - what was the process like?
MY: The product design process usually involves preliminary research to analyze the pain points of users when using furniture. Then through multiple sample adjustments of the product and designs, we tweak and alter them to achieve our goal expectations. After that, the product is tested online, and the feedback from users during use is taken into consideration for updating and improving the products.
RJ: What are your hopes when people have these sofas in their homes?
MY: We hope that the Nomi and Island sofa will have a versatile effect on the customer's living space. We'd like the Grado sofas to cater to customers' different personalities and needs to help them find suitable products for their space. At the same time, we hope that Grado products can bring feelings of warmth and be a long-term staple in people's homes.
RJ: What's the inspiration behind the Nomi Sofa and Island Sofa?
MY: I get a lot of my design inspiration from food and the emotions evoked when eating. The Nomi is inspired by sticky rice balls - soft, warm and gets rid of tiredness after a long day!
While the Island Sofa is inspired by floating islands. The tall metal foot brings light and airiness to the sofa. Its olive green fabric adds colour and contrast to the home without being overwhelming. The natural texture of suede leather is delicate and soft to the touch, making it exceptionally comfortable.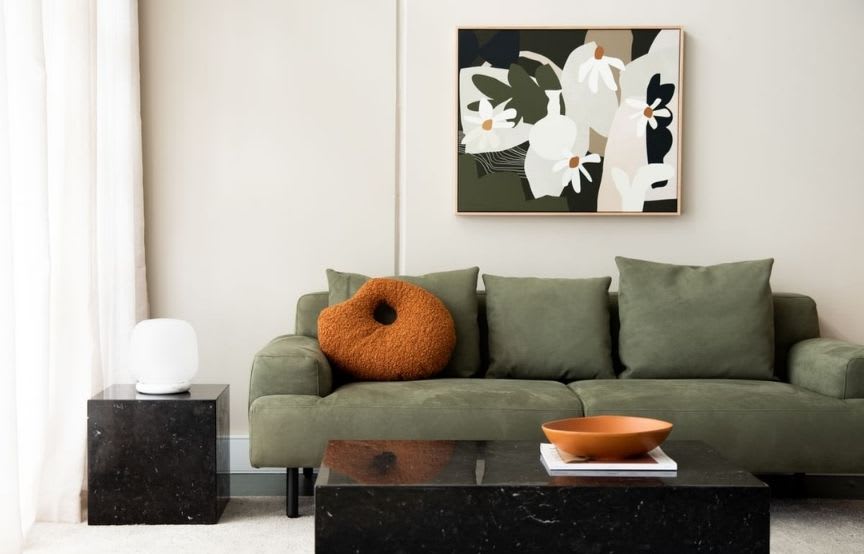 RJ: Our community loves these sofas and armchairs! Any tips on their care and maintenance?
MY: The fabric of the Nomi sofa uses Merino wool from Australia and is processed with advanced easy-care technology making it waterproof and oilproof.
While the Island Sofa's fabric has liquid protection, is easy to clean, and has high scratch resistance.
For both sofas, standard dry-cleaning would be best for the throw pillows.
RJ: Do you have any sneak peeks you can share with us for future collections?
MY: We're currently designing upholstered products such as lounge chairs and sofas to launch in 2022! We can give a little teaser - next year there will be two new sofas called Chocolate and Tofu!
Sofas for Every Home
At RJ Living, our range of sofas fit many interiors and spaces. From 2-seater sofas like the Nomi and Island to chaise lounges, choose from a variety of different styles and fabrics for relaxing days at home.