How to Clean Your Office Desks
by | April 2, 2021
Office desks are high-touch areas in constant use—meaning they are also prime breeding grounds for bacteria and viruses. The average office desk is home to 400 times more germs than the average toilet seat.

Regularly cleaning your office desk can help keep potentially hazardous microorganisms at bay, ensuring a hygienic, safe, and comfortable workspace. Find out how to clean your office desks below.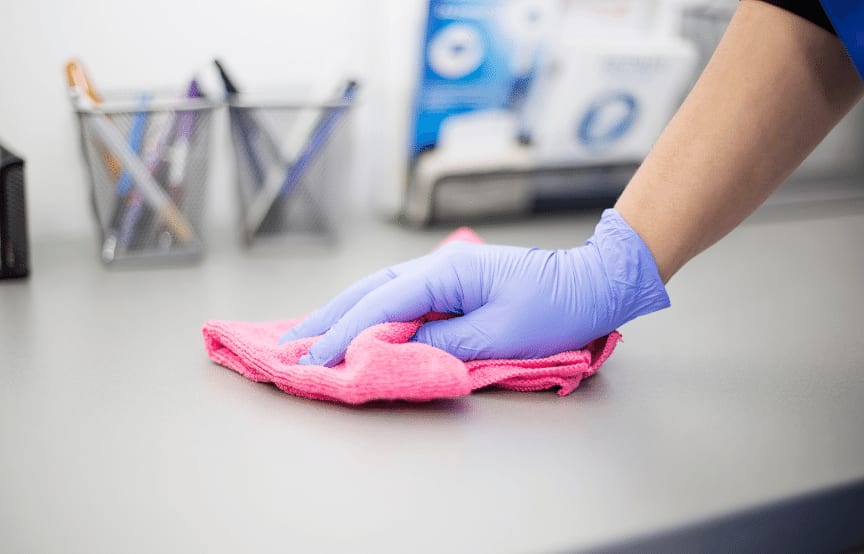 3-Step Checklist: How to Clean Office Desks
Office desk cleaning doesn't have to be time-consuming. Not sure how to clean your desks? Follow these simple tips to get the job done fast.
1. Clear Away Clutter On Office Desk
If you want to clean your desk, you've got to be able to get to it. That means removing all the clutter, from papers to pens, staplers, scissors, and more.

In general, use office organization tools like paper holders and supply bins to minimize mess and make regular cleaning more efficient. As a bonus, eliminating clutter can alleviate anxiety—a definite pro in the workplace!
If you eat at your desk, you may also have some old plates, utensils, and mugs to clear away. Don't just rinse these items and reuse them. Clean them thoroughly using dish soap and water to remove microorganisms.
2. Sanitize the Surface
Once you've cleared the desk, it's time to get to work. First, remove dust using a microfiber cloth. Then, utilize antibacterial wipes to sanitize the surface. Wait for the desk to dry completely before moving tools and supplies back onto it.

While wiping down your desk, go ahead and wipe down other surfaces like any office shelves. If you don't clean the entire space, you risk transferring bacteria and viral particles from your other office furniture to your freshly cleaned desk.

Your chair is another target. Wondering how to clean office chairs? Wipe down the arms and other plastic parts with an antibacterial wipe. If your office chair has fabric, use a handheld vacuum to remove crumbs, dust, and debris.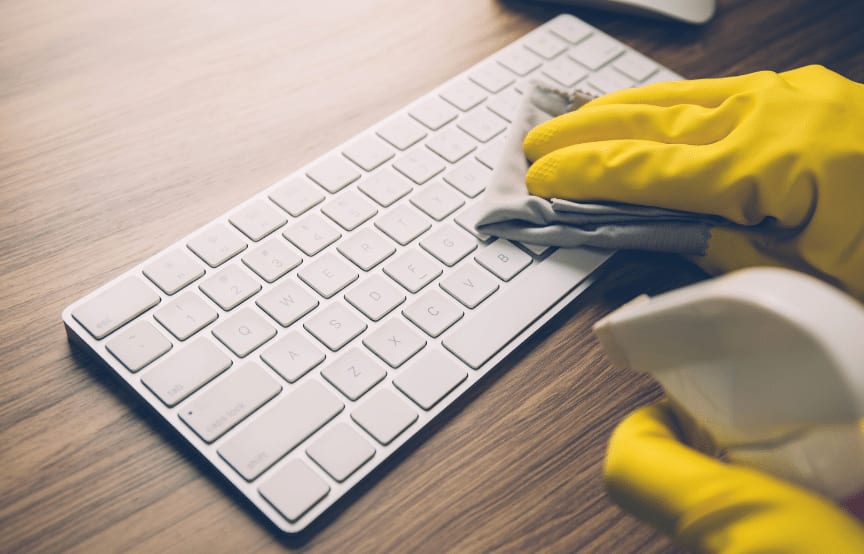 3. Clean Your Computer and Accessories
Your computer and accompanying accessories are must-clean items since you handle them every day. However, they require a more delicate touch when it comes to cleaning.

To clean your keyboard, shake it gently upside down to remove crumbs. Then, use a compressed air blower to remove the remaining debris. You can use a disinfectant wipe on the keyboard but wring it out first to avoid getting moisture between the keys.

To clean the mouse, gently wipe it down using a wrung-out disinfectant wipe. If you use a laptop with a trackpad, you can swipe a disinfectant wipe across it for cleaning. Again, wring it out first and take care not to allow moisture into the seams at the sides of the touchpad.

Finally, clean your computer screen using a microfiber cloth to remove dust. If the screen has fingerprints on it, make a mild dish soap and water solution to wipe down the screen. Use a clean microfiber cloth, wringing it out so that it isn't too wet.

Never use paper towels, harsh cleaning chemicals, or glass cleaners on a computer monitor. These solutions can damage an LCD screen.

Finally, you can clean everyday office supplies and accessories like staplers and pens. Items that aren't prone to water damage can be washed in the sink with soap and warm water. For things that shouldn't get wet, use antibacterial wipes.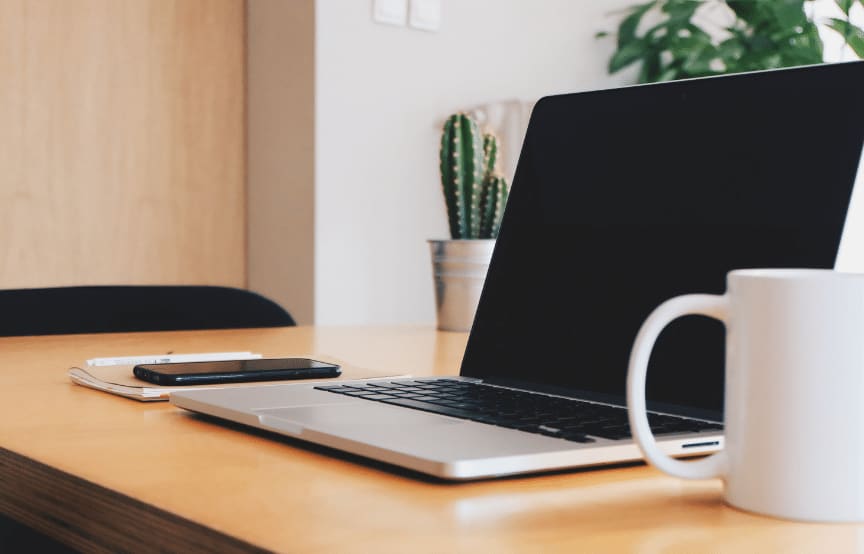 The Final Word on Cleaning Office Desks
The above steps don't require a significant commitment in terms of time or effort—but they will make a big difference when it comes to hygienic and clean desk furniture! Follow these pointers on how to clean your office desks so you can enjoy a tidy workspace without worrying about germs.