From Outdoor Inspiration To Bedroom Furniture: The Linear Collection
by RJ Living | January 25, 2021
Australia is an incredible country with such a diverse culture and community, but there's something we're known for globally--our laid-back and friendly attitude and a love of nature and the outdoors!
We drew inspiration from this relaxed mindset and put that into our Linear range. Our specific example is the weatherboard homes along the Australian coastline, where our pieces pay homage to relaxed, modern Australian living. Proudly designed here in Australia, our Linear range has distinct aesthetic differentiation, each installment in our solid wood collection will allow your space to take alluring form.
We invite you to take in the scenery, slow down and get a restful night of sleep with our Linear Bedroom Range.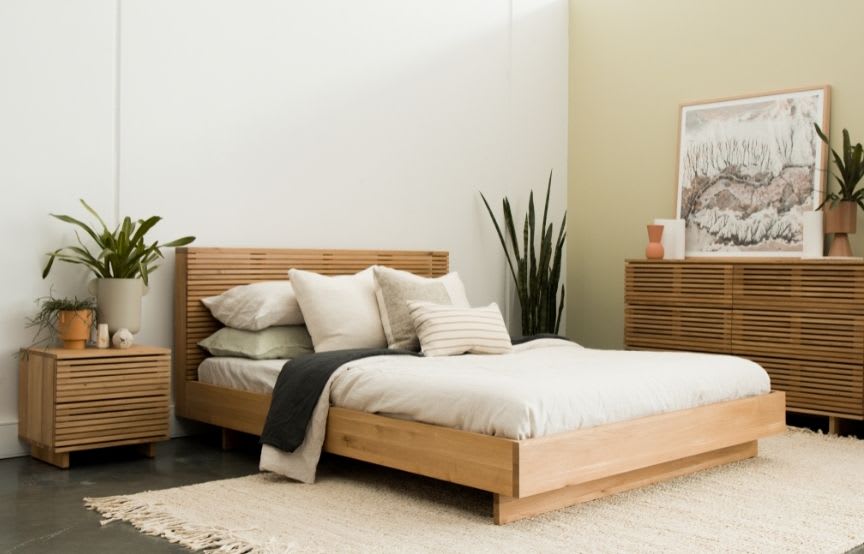 Our design celebrates a contemporary take on bed frames with its slatted lines and relaxed style. The Linear Queen Bed is a timeless piece, with elegance and functionality that fits any style.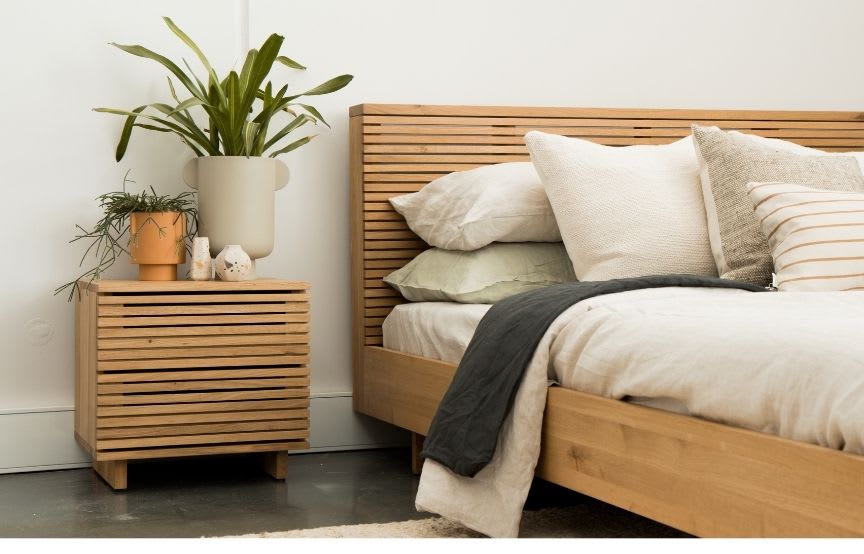 Each item from the range is crafted with Solid European Oak from the forests of France & Germany. These solid oak structures like the Linear Bedside Table, are built to last and designed to endure transient trends. All RJ Living Collection pieces come with a 2 year extended warranty ensuring peace of mind for years to come.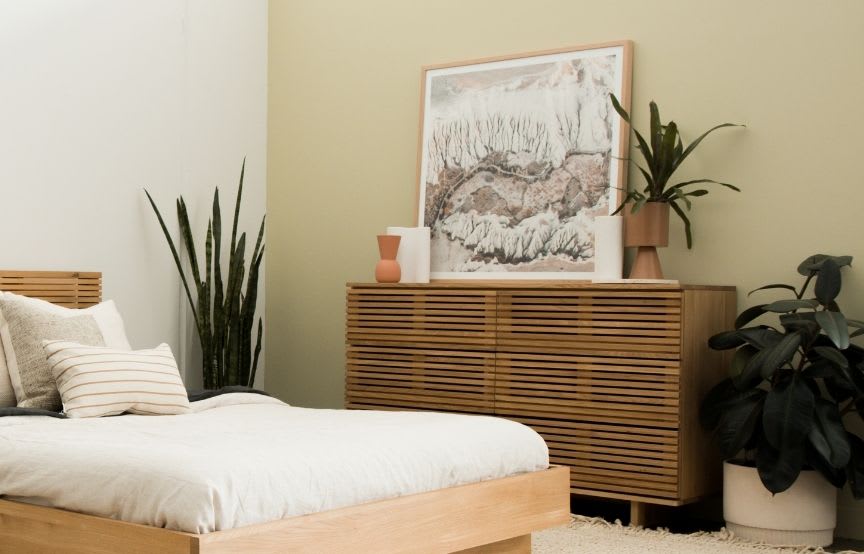 It's not just about a relaxed lifestyle, it's also about an organized one. The Linear 6-Drawer Chest in Oak is the functional item you need to store clothes and more. The range is also produced with environmental preservation in mind. With legal measures protecting European woodlands, all timber in our pieces is responsibly logged, ensuring longevity and care for these forests.
Australia is blessed with some of the most beautiful natural landscapes in the world, why not take that inspiration to your bedroom? Let us help you curate the perfect sanctuary and view the rest of our Linear range items that are ready for delivery.