A stylish and well-organized entryway will make you and your guests feel welcome any time of day. The entryway not only gives a glimpse of your home but also sets the tone for the aesthetic you'd want to reflect for the rest of your home's interior.
Whether used as a place to drop off coats, keys, handbags, and online packages, the entryway needs to be a functional part of your home.
Here are a few simple steps for designing an entryway look you'll love:
Functional Pieces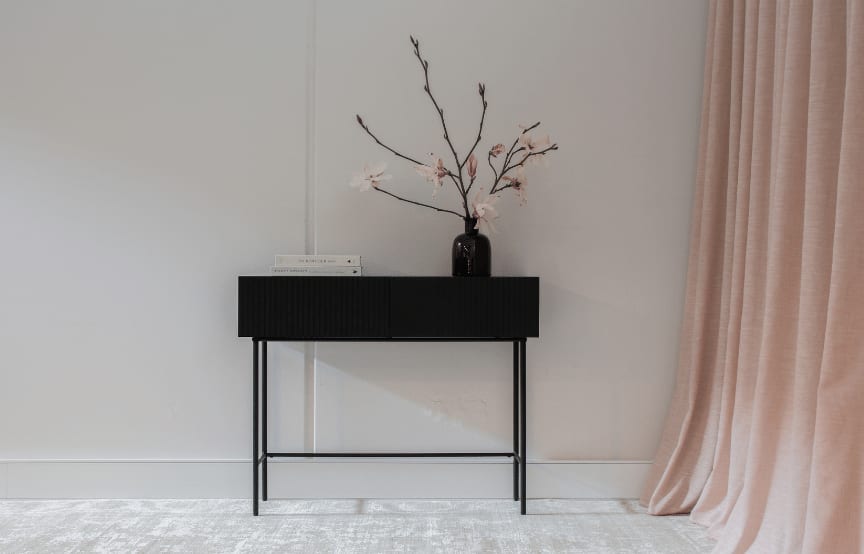 Storage is one of the most important functions of an entryway. Console tables with drawers are the perfect example to hideaway your mail and everyday items like car and door keys. A console table like the Mantra, also serves as a great anchor piece to start in designing an entryway.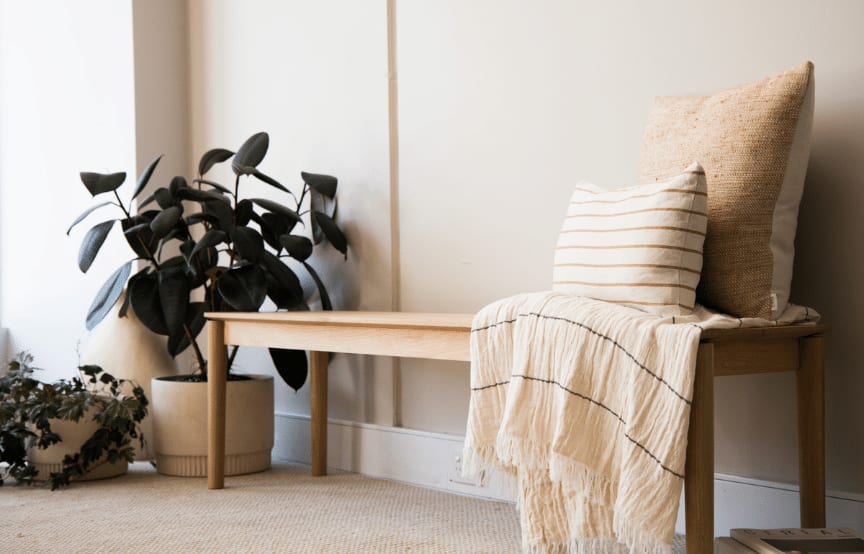 Benches in the entryway also serve a twofold purpose - both as a great piece of furniture and a place for proper seating and putting your shoes on and off.
Add a Statement
We love that mirrors can make spaces bigger, especially in tiny entryways. Plus it doesn't hurt to have a last-minute check before you go about your day.
Wall prints also give the walls in an entryway a focal point and add personality to your space.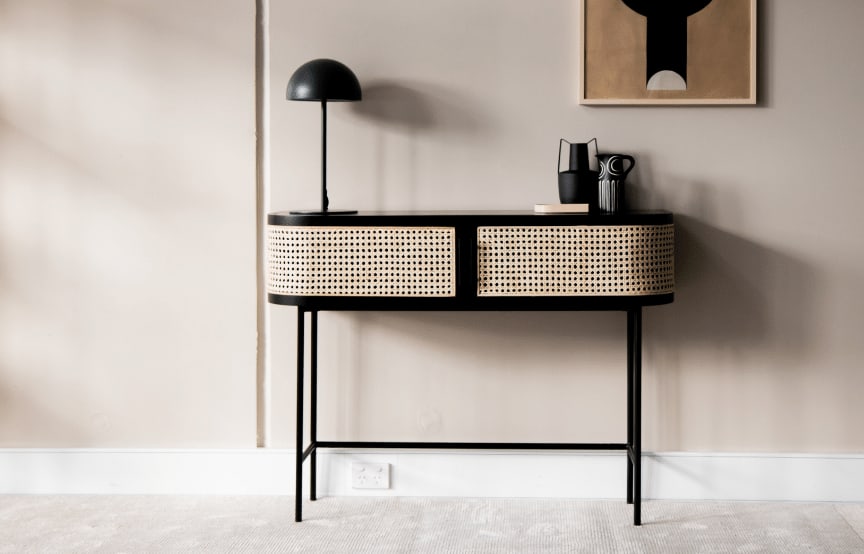 Rugs
Add in texture to your home with a nice rug to welcome you. A rug adds in dimension, warmth, and visual symmetry all in one. As the entryway is a heavy foot traffic area, choose rugs that are both durable and stylish.
Baskets & Style
Serving as a catchall of things in the home, baskets serve as eye-candy to hideaway clutter and make things seem a bit more organized. Put them next to your bench or console to maximize your storage solutions.
Adding personality to any room is just as important, even in an entryway. Complete your interior with flowers, candles, and unique vases for a dose of pretty.